Whenever I'm traveling through the mid-west I try to stop at Jungle Jim's. In the past, I've said Jungle Jim's was the greatest supermarket in America, but up until this spring I had only visited the Eastgate location. This year I visited the original Fairfield location… and I was not disappointed. Jungle Jim's — no matter which location you choose — is the greatest supermarket in America.
James O. Bonaminio (Jungle Jim) started his business as a humble produce stand in 1971 in Hamilton, OH. Jim opened the Fairfield location in 1975, expanded to 19K sq. ft. in 1982, and added the trademark Zoo animal pond in '83. By 2001 a monorail was added and the store expanded to over 284,000 sq. ft. — that's roughly 5 football fields of food, beverages, and fun (source).
The big difference between the original Fairfield and the newer Eastgate location (est. 2012) is their layouts — the Fairfield location feels like it evolved over time, which it did, and Eastgate feels like it was planned out ahead of time, which it was. Fairfield has more twists, turns, and bottlenecks, and the Eastgate location is more rectangular. The amazing selection of food and beverages is the same. Both have plenty of safari-themed fiberglass animal attractions, and pop-culture-themed displays — Fairfield has a NASCAR hanging over the Foodie entrance, an animatronic singing bear named Elvis, and a small yacht featuring the cast of Gilligan's Island, to name a few.
While Jungle Jim's has plenty of vehicles and animals to amuse kids and adults alike, it's the rare foods and beverages that keep me coming back. Aisles and aisles of food from around the world — particularly candy, maybe the best candy selection in the world. Hundreds of types of hot sauce. Hundreds of types of soda pop. Hundreds of types of beer. All these crazy brands you've never heard of before. Yes, they have normal food too. They even have ailes of healthy food! Imagine the selection of Whole Foods, plus the most popular brands, plus an unbelievable selection of novelty food & drinks that would otherwise take a lifetime to find — all in one convenient location.
It's Disneyland for your mouth!
Jim the Wizard of low prices and finer foods:

How many supermarkets have a tribute to Gillian's Island?

The Massive Hot Sauce display:

Jungle Jim's has a massive selection of candy from all around the world. These Gummi Snails from Germany and sour lemon candies from Japan were amongst my favorites.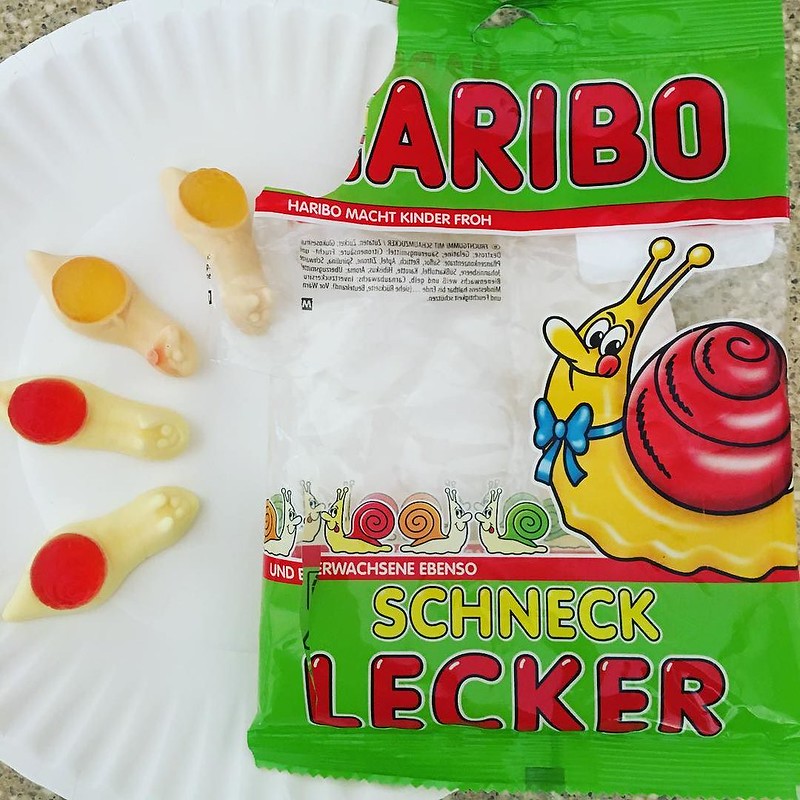 Elvis
Info: Jungle Jim's website.
Location: 5440 Dixie Highway, Fairfield, OH 45014.